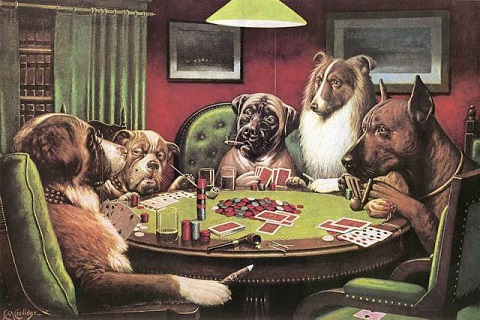 This is a Card Club for those who love to play Cards and other various Games. We would like to have a friendly group of players join together for in-house tournaments and Club vs Club challenges via the wiki system. Our "Teams" challenge other clubs. Check out the Teams and Ladders and sign up for your favorite game.
Myself
Cheetah
and
Trsm149
are in charge of our Wiki Tournaments. If you have any problems signing up for the "Wiki" either one of us will get you signed up.
The
Deck of Cards
Club is an active Card Club at GoldToken. If you have questions please message
Cheetah
or
ladyvic
This way for games and the [ Wiki Start Page ]
Club Icons click here


[ Main: Deck Of Cards ] Contact Cheetah
.

for supporting The
Deck of Cards
Club